Educational tool for golfers
Golf Caddy App
Golf Caddy Pro is a educational tool for golfers. GPS, Rangefinder, Shot tracker. Golf Caddy Pro making the game of golf more enjoyable for everyone...
More accurate than other products costing over €200. Will not interfere with your game.
Rangefinder, Shot Tracker, Score Card, Turn your smartphone into a golf tool.
Continuous updates mean your app is never
 out of date. Completely unobtrusive.
No interruptions no calls, no emails, no mobile messages just golf!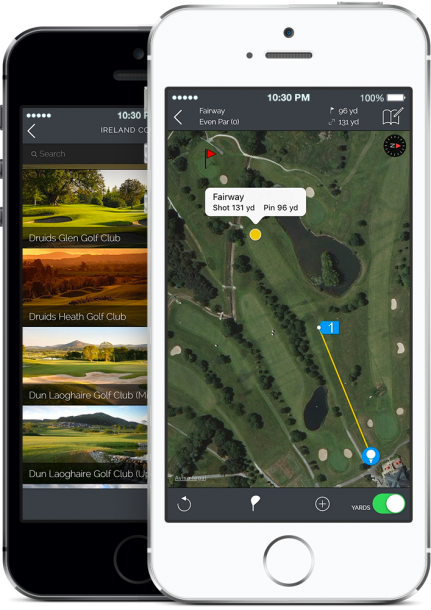 Golf Caddy Pro offline freatures
Offline satellite maps, GPS, Rangefinder, live-in-play scorecard, stats and more...
Offline Satellite Maps

Accurately measure your shot distances, live club suggestion, club range finder over satellite maps. works offline so no annoying interruptions to disturb you in the middle of that perfect round!

Offline Golf Rangefinder

Live distances for your clubs over the course. Playing golf on holiday? Golf Caddy Pro lets you review the course and plan your round before you arrive and no roaming charges while you are there.

Battery Life

Developed to conserve battery.

Create your Course

Pro users can add additional courses. Or contact the Golf Caddy Pro team and we will add your favourite courses for you.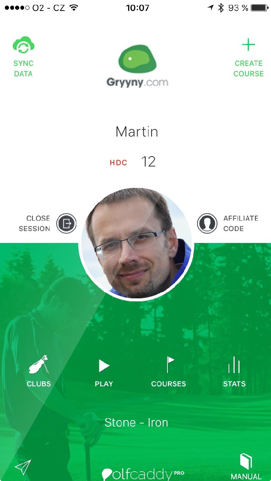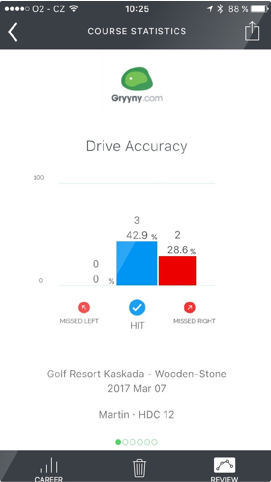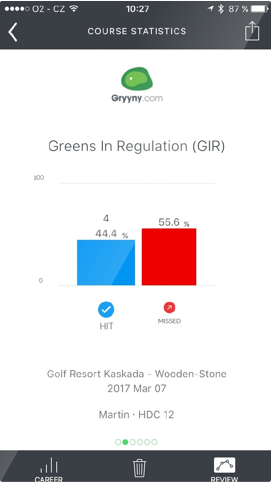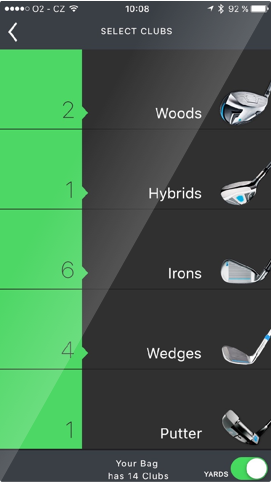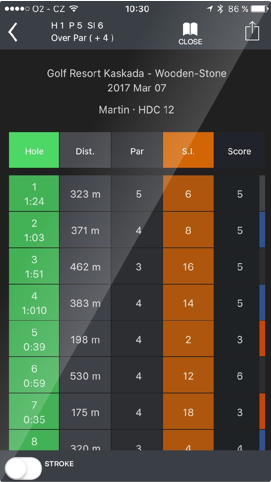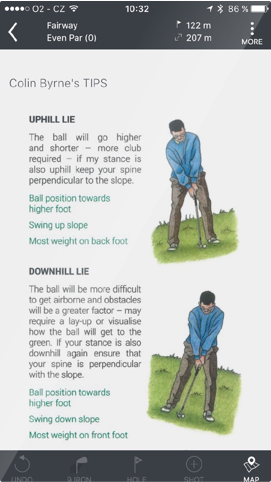 Offline Golf Caddy Statistics

Review post game statistics, hole-by-hole analysis, review every shot and relive every hole.

Offline Live In-Play Golf Caddy & Strokesaver

Distances in real time to the pin, hazards, green, etc with no need for mobile data. So no annoying interruptions.

Offline Features

Maps, rangefinder, stats, strokesaver
Live in play club suggestion
Fully customisable bag
Distances to the pin, front and back
Switch m/yd in-play
Move the pin on the green
Putts in feet
Scorecard, post game statistics, hole-by-hole analysis
Golf Caddy App Reviewed...
The range finder on Golf Caddy Pro was second to none. It gave
me extremely accurate "live" distances to my target offline. It also has the added feature of selecting where the pin was on the green. In fact, the app proved to be more accurate than any other product I have previously used, including those that had cost over over €200.
The club range finder and live caddy were both excellent features,
it recommended the best club and also showed the range of each specific club over the course. Informing me when I could reach certain hazards, bunkers etc.
Golf Caddy Pro is easy on the eye, simple, quick to use and most importantly it didnt interfere with my game. It has become a part of my pre-shot routine and added no more than 5 seconds to each shot. These 5 seconds became invaluable as it ultimately saved me anywhere between 3-6 shots a round. In addition it provided me with my statistics, giving me the opportunity to use these stats to focus on specific target areas for improvement.
Golf Caddy Pro did more for my game than any other app or golf product on the market.
Shane Cunningham
amateur golfer (8 handicap)